Overview
Amazon DSP Advertiser Accounts can be linked to CreativeX in order to analyse this Display content through our system! Follow the steps below to complete the connections.
How to Connect Your Advertiser Accounts
Before you get started, please note that you must be an Entity Admin to complete the connections and that when doing so, each entity must be connected separately, one at a time.
Log in to CreativeX, then look for Connections on the side menu.
Expand it, and then click on Link New Account.
Choose the 'Amazon Ads' card.

Your organization must have enabled Amazon Ads otherwise this card will not appear.

Use your Amazon credentials to sign into your account.

CreativeX will request permission to retrieve a list of your accounts so that you can select the ones you want to link.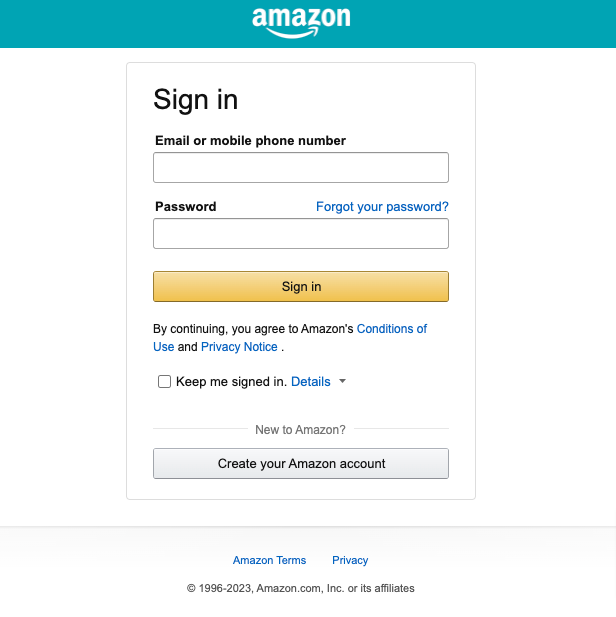 Note: CreativeX will obtain access to creatives and campaign data for the specified advertiser accounts that you have chosen. The access to this data is provided via a secure oAuth connection granted & controlled by your Entity Admin and CreativeX will NOT adjust or alter any information outside of our system.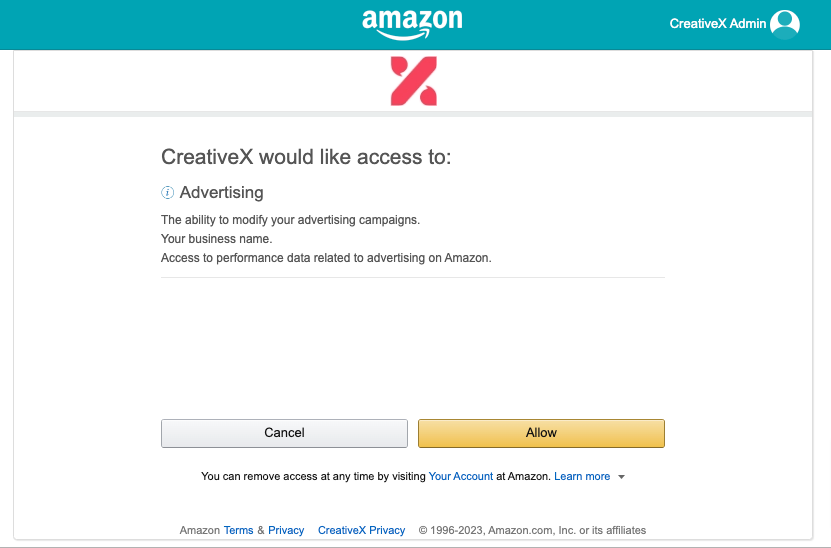 Use the Entity Name and ID Number to identify the entity you'd like to connect.
Select each Advertiser Account that you'd like to connect.

You can link all of them or a subset of accounts.

Assign a brand and partner to your accounts.


Note: Markets are provided automatically from Amazon and won't need to be selected in CreativeX

Confirm that the information is correct and complete the connection.
Your accounts are now linked to CreativeX!
You can view all of the new connections in the Account Overview table.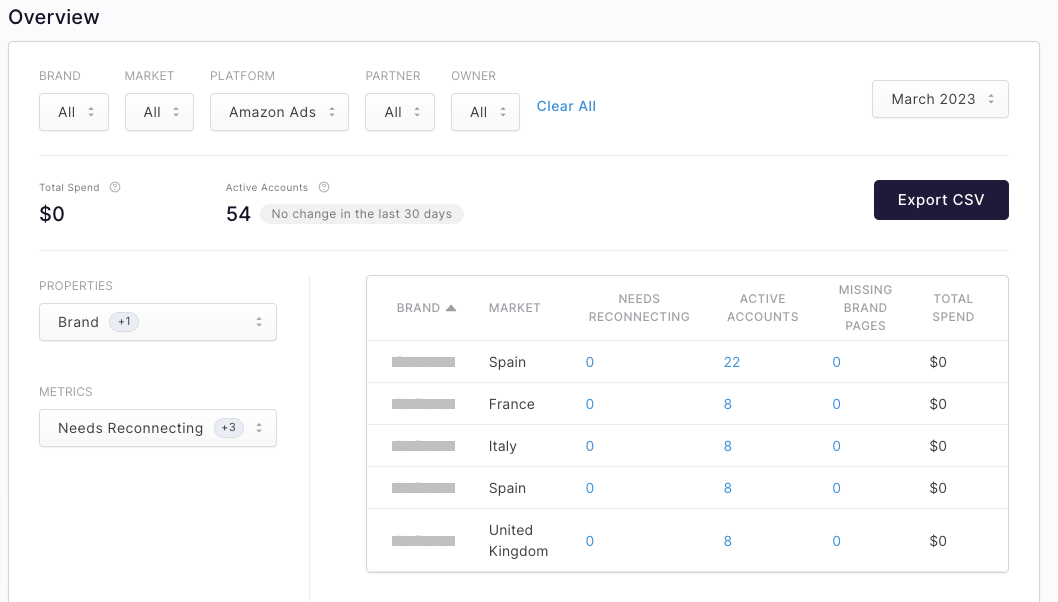 Additional Info & Reminders
You must be an Entity Admin to complete any connection for Amazon DSP.
Each Entity must be connected separately, one at a time.
If an account contains content for multiple brands, choose the Multi-brand option.
Markets are assigned automatically so will not appear on the connection pages.
Why can't I select a Market for my Amazon connections?
A market is assigned within Amazon whenever an advertiser/entity is created. This means that this information is easily and reliably identified within the linking process as it is already a core part of the ad account's metadata. Put simply, a market is already clear and present before it's even linked to CreativeX which, unlike other platforms, saves you from needing to remember and manually assign each market yourself!
⚠️ Amazon's API currently only support US, Canada, Brazil and Mexico; more markets should be added in 2024.
Restrictions to Historical Data
⚠️ Unlike other channels, Amazon's API only provides us with information & content from within the last 90 days of the current date. This means that even if your organization is looking further back in time across other platforms (e.g. 1 year back) the Amazon accounts may not provide data for the same period.