Please note the feature below is only available for users who have Admin permission.

What are the creative scoring tiers and how do I customize them?
Move your organization's creatives closer to 100% excellence by organizing your scoring tiers to best suit your team's creative process.

Creative Scoring Tiers establish how your creative assets are categorized and displayed in your dashboard, providing you with a breakdown of your brand's overall creative quality health.


As a default, the Creative Quality Scoring Tier in your dashboard is set up based on the following:
Excellent Creatives: 100% adherence to your weighted rules. (minimum = 100%)

On Track Creatives: 60-99.99% adherence to your weighted rules. (minimum = 60%)

Needs Work Creatives: Less than 60% adherence to your weighted rules.
Your organization has the option to customize your scoring tiers in the following ways:
Choose between 2-4 scoring tiers instead of the default of 3

The naming of your tiers

The score ranges of these tiers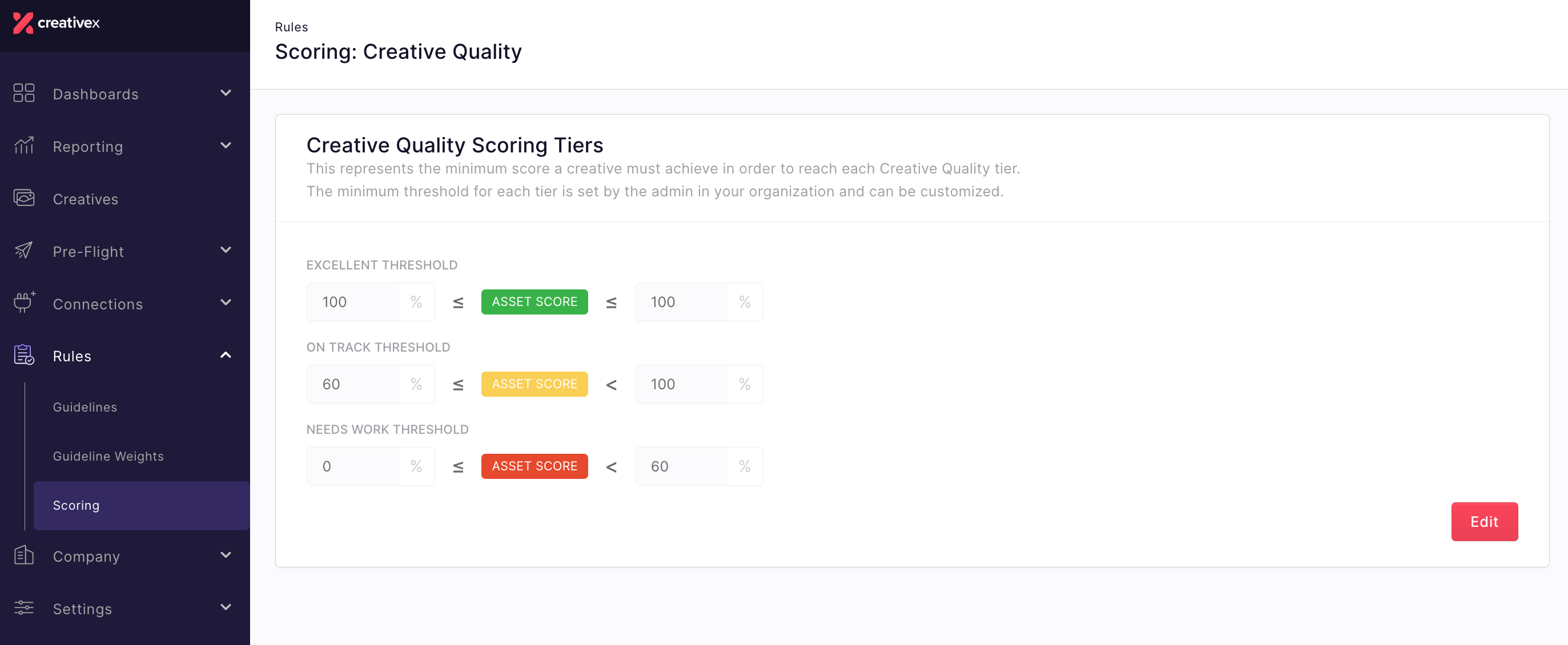 How do I make changes to my creative scoring tiers?
Click "Edit" on the right-hand side to update your creative scoring tiers

Toggle the number of tiers you'd like to have (between 2-4).

Establish the names of these tiers.

Indicate the score ranges for each tier.

Once you're happy with the number, naming, and new percentages for each tier, click "Update."
What happens after I change my creative scoring tiers?
This change is organization-wide and will apply across all platforms, brands, and markets. Changes to tier names will be reflected instantaneously. Changes to tier percentiles may take a few days to update on your dashboard. You will receive an email to let you know when your updated view is ready.


Why should I make changes to my creative scoring tiers?
Your organization may choose not to change the default settings for your creative scoring tiers. Customizing these tiers may be useful to reflect your internal reporting or to help with implementing CreativeX's tool across your organization but it is not required.

Please Note: Anytime a change is made to your Creative Quality Tiers' definition, you'll see that change reflected in your change log in the Scoring section. The change log will specify what definition was updated, the prior and current value of the tier, and the admin who made the change.


Can I see my brand's results broken out by tier?
Yes. On the Creative Quality dashboard there is a pie chart that will let you see both your Creative Quality Score (CQS) and your Quality Spend Rate (QSR) overview broken out by tiers.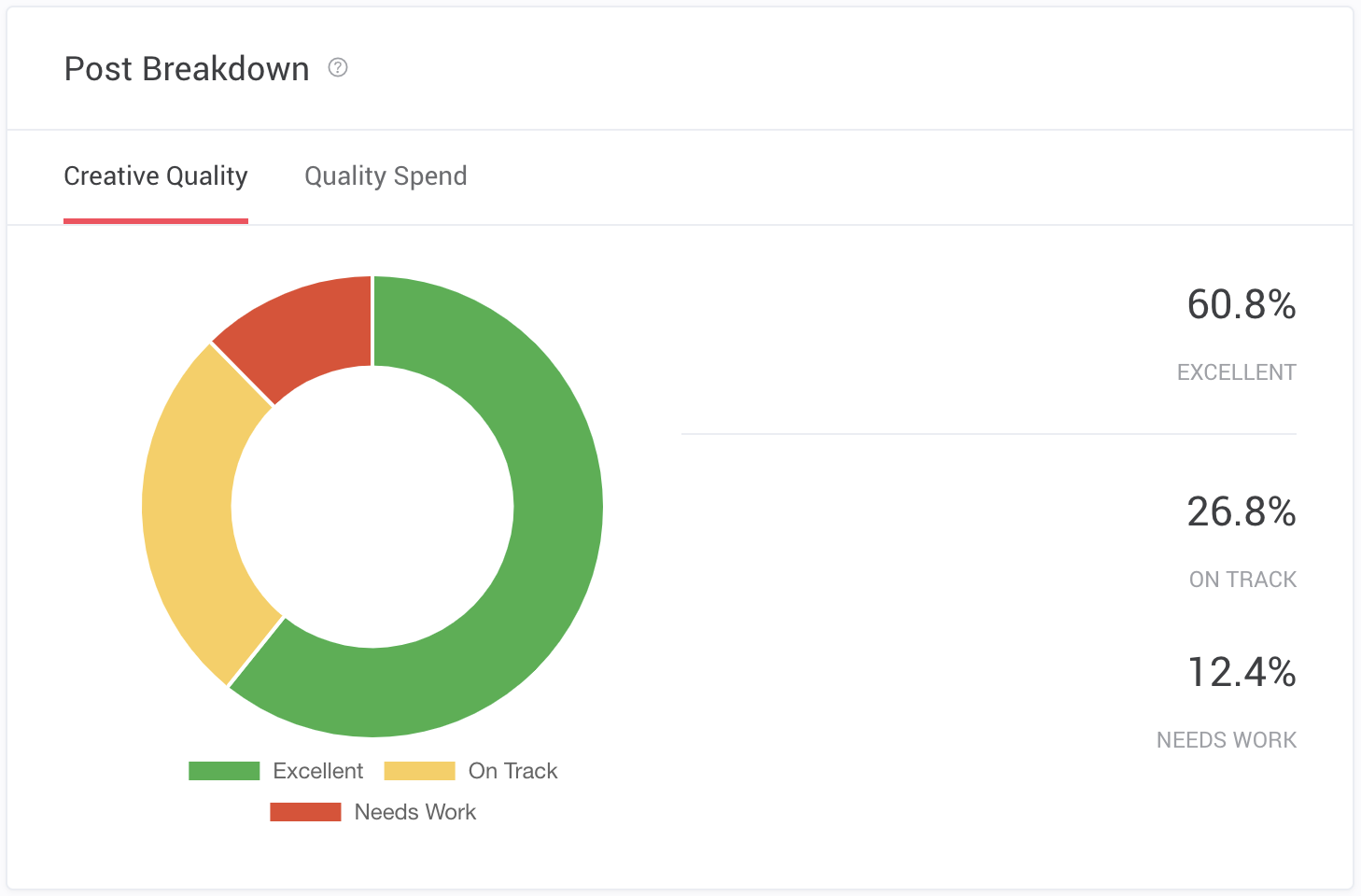 Example of post breakdown by tier for Creative Quality Score.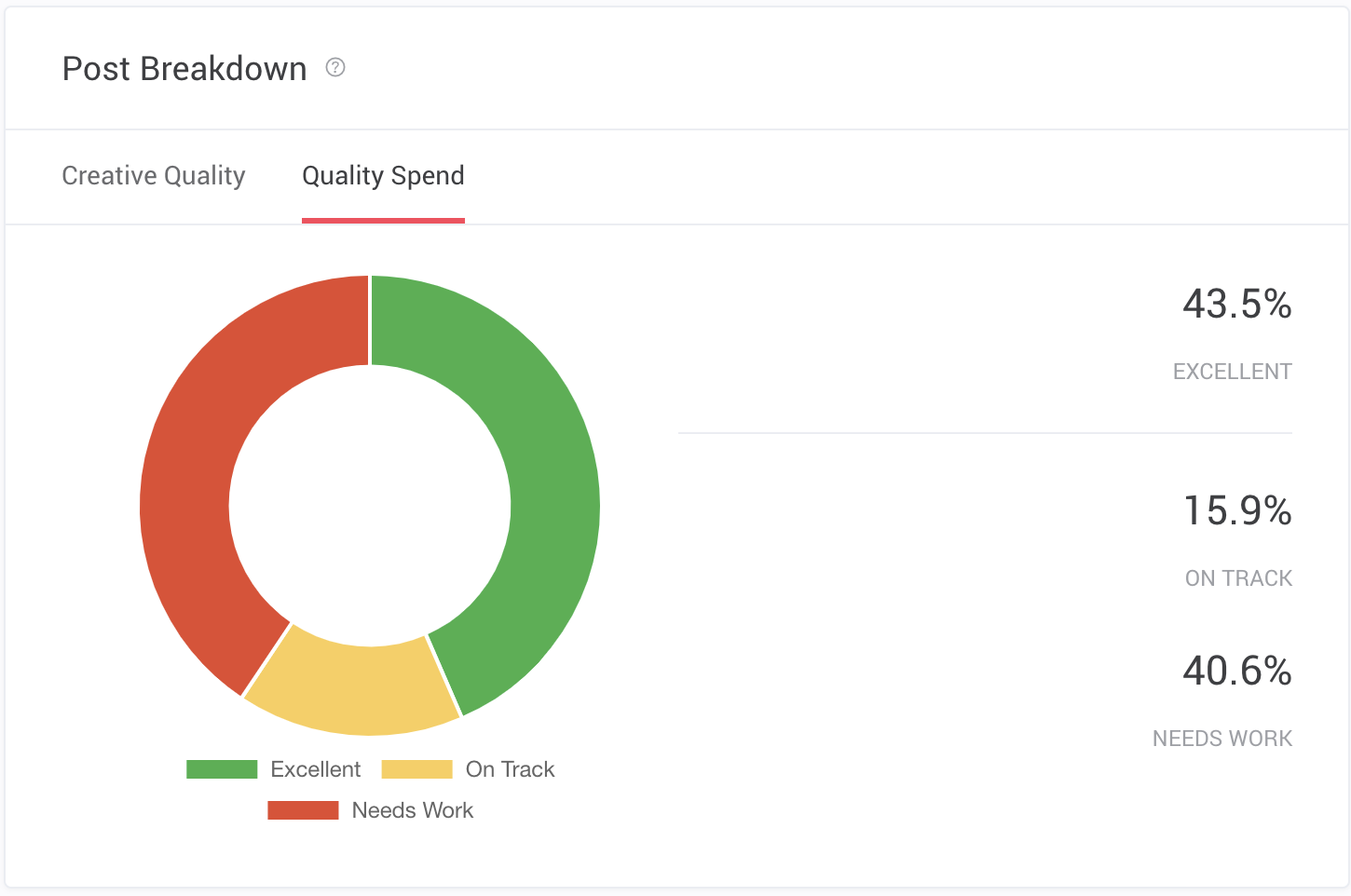 Example of post breakdown by tier for Quality Spend.


Need help?