When your ad runs on Instagram and Facebook, we capture and expose the campaign objective that was set for this ad at the time of creation.
You can view the campaign objective for each in-flight ad tracked in our system by going to the Creatives Tab and clicking on any creative that you'd like to see. For Facebook and Instagram Ads, the campaign objective will show up at the top of the Details section for each of your posts.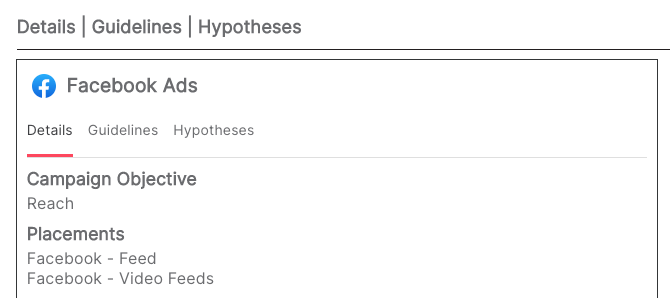 Additionally, any page in the Creative Quality section of your dashboard can be filtered by campaign objective to show you results for a subset of creatives with a specific campaign goal. This enables you to analyze and compare how creatives in brand awareness campaigns perform relative to those in conversion campaigns, for example.
To filter any page by campaign objective, please follow the following steps:
Click on the filter at the top of the Creative Quality page
Select Ad Campaign from the dropdown
Click on "Filter by Ad Campaign" and select the campaign objectives you'd like to filter by (you can also filter by individual campaigns).
Exit the screen
Click the "Add" button and your page will refresh to show you results for creatives that have your specified campaign objective.