You can customize your dashboard to see the information that's most relevant to you based on the brands, markets, and channels you care about most.
To set your default view, please follow the steps below:
Login to your account and select Settings in the side menu.
Click on "My Profile"
Select the General tab.
Under the "Set your Default View" section, choose as many brands, markets, and channels that are relevant to you.
Click "Update User".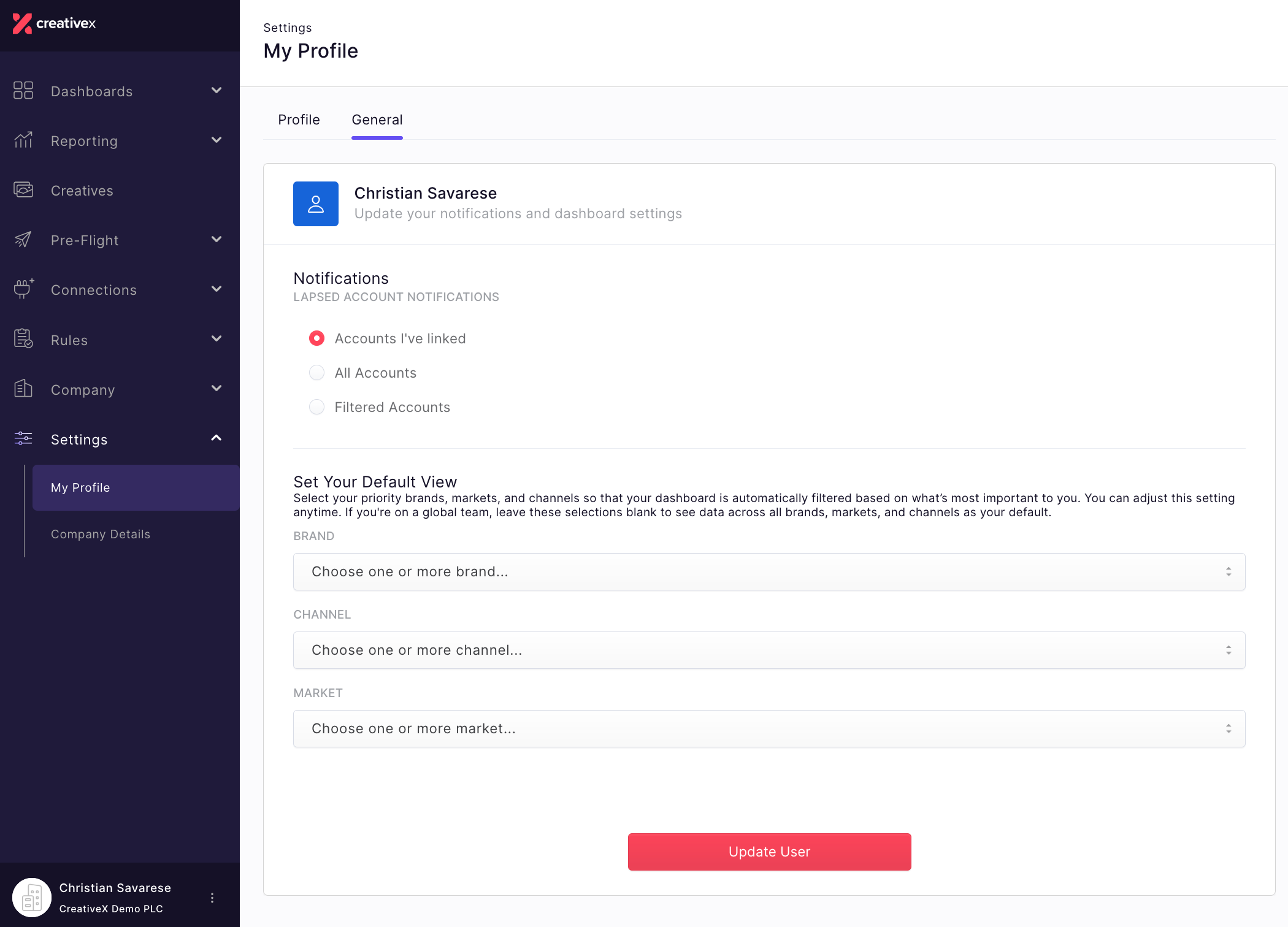 Once you have set your default view, your dashboard will automatically update the information that is shown to you within the Creatives and Creative Quality pages. You can still customize each page at any time via the filters which means that you are not limited to your default view -- it is simply a shortcut to get you to the information you need as efficiently as possible.
If you've applied different filters you can restore your default ones at any time with a click of a button!