To connect your Twitter Ads account, follow the steps below:
Sign in to CreativeX, then find Connections on the side menu.
Expand it, and then click on Link New Account
Select the "Twitter Ads" card.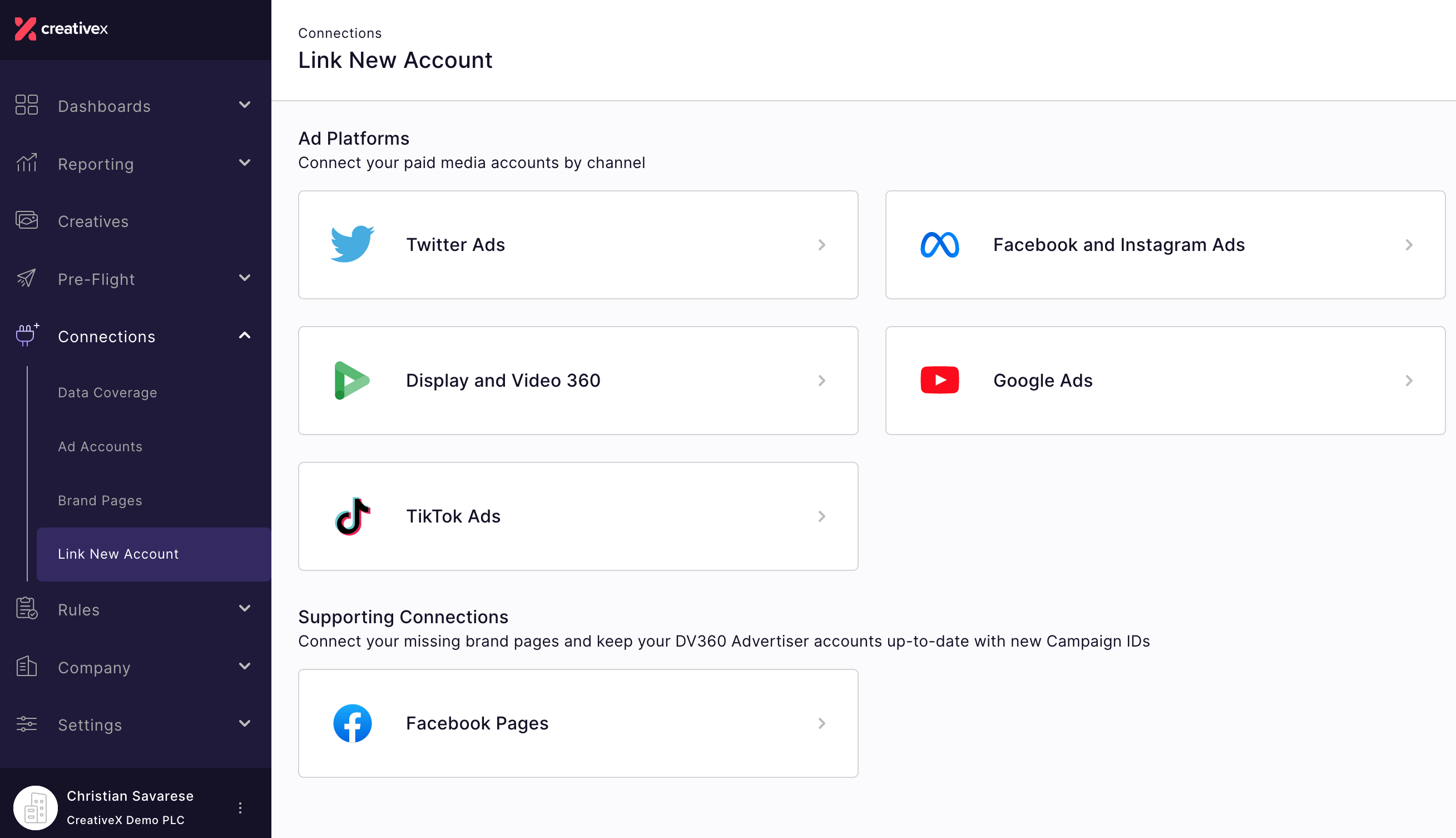 Authorize the connection of your Twitter page by signing into your Twitter account.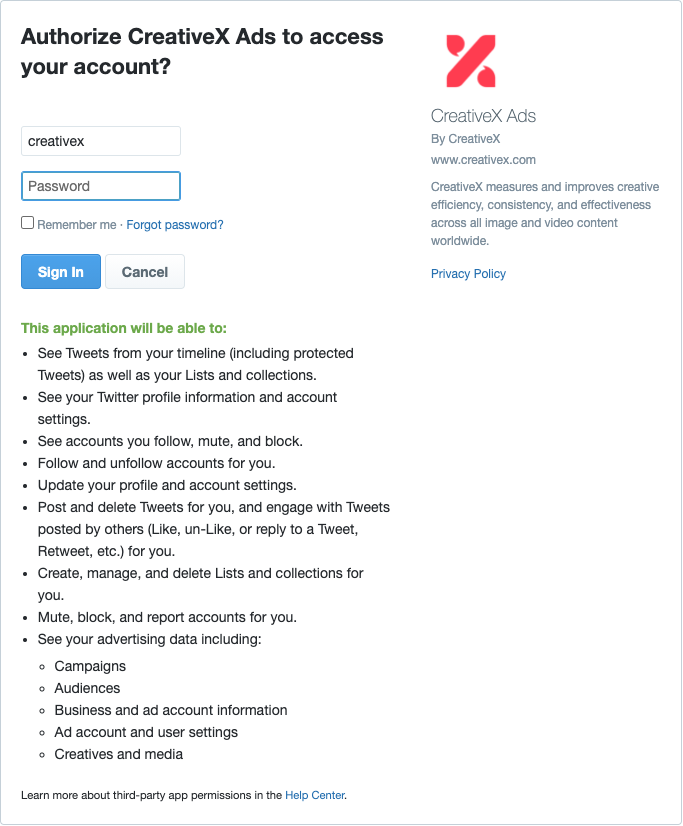 Please select the handles that you'd like to connect and select continue.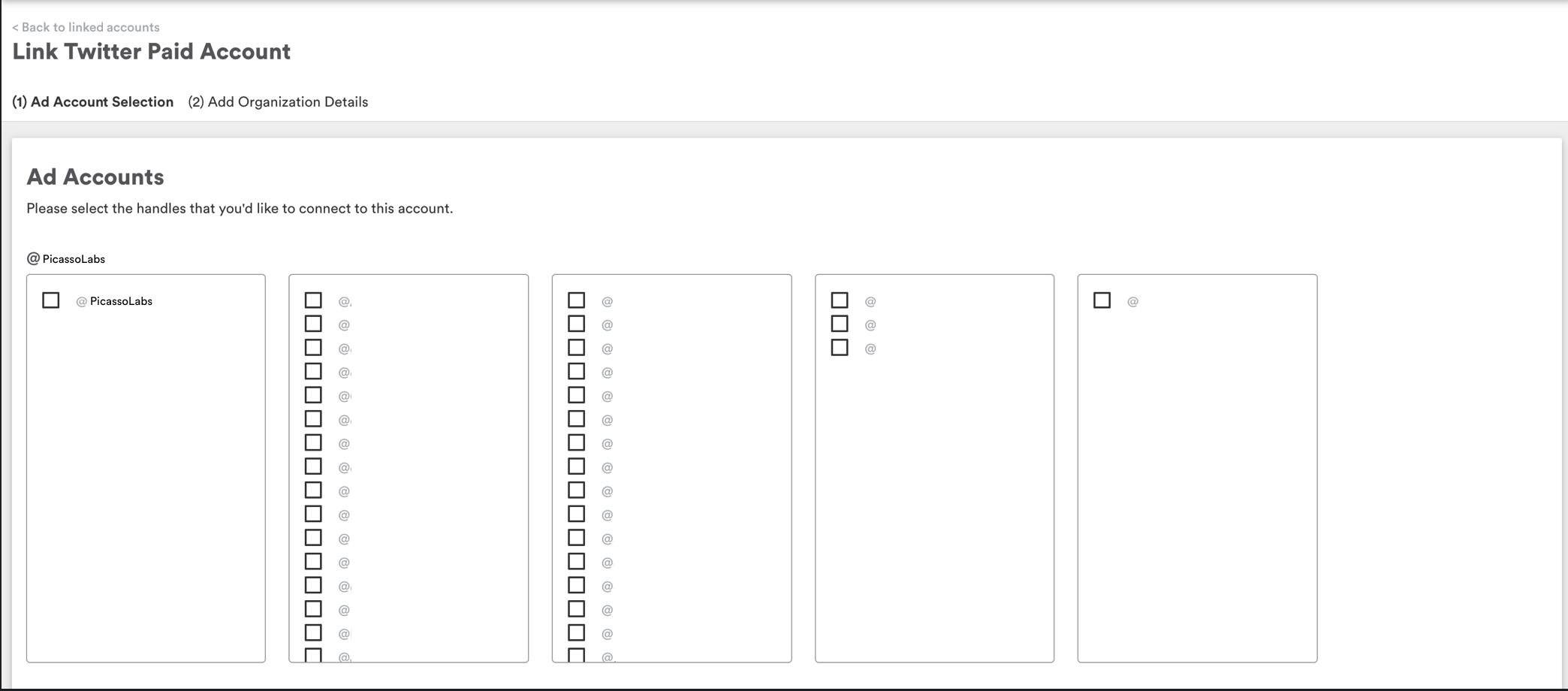 Next, select the brand and market that you want this Ad Account ID and applicable handles to be mapped.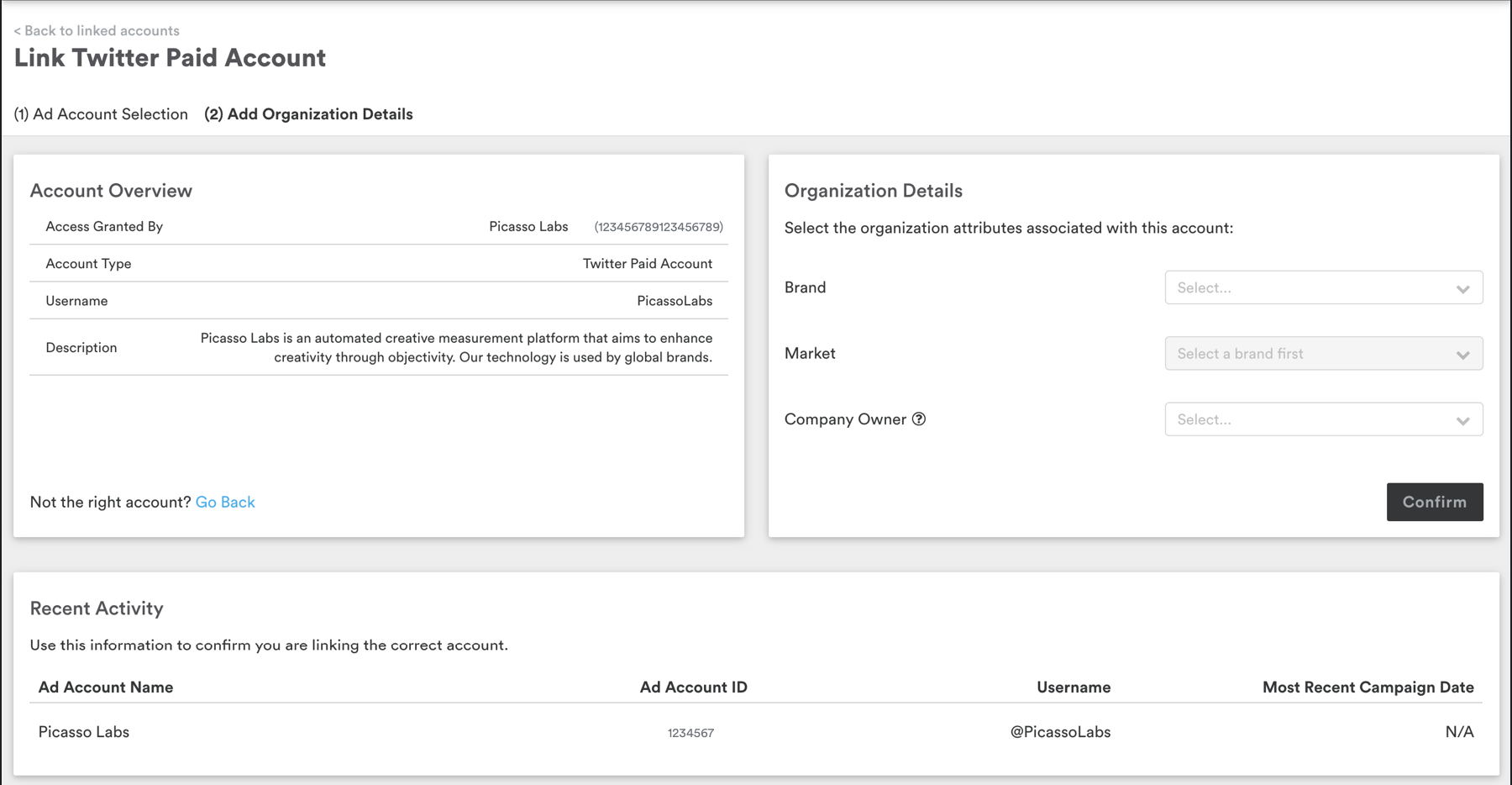 Then select the "Company Owner."

The "Company Owner" refers to the agency or company that manages the account. Email support@creativex.com if you don't see your company on the list.

After clicking the "Confirm" button in the bottom right-hand corner, a final confirmation screen presenting the account that you have just linked will appear.
If the information looks correct, select "Looks Good!" and you will have completed connecting your Twitter Ads account!