When inviting a new user to CreativeX, you may find that their Partner is not yet listed. If this is the case then you can simply add it through the dashboard and navigate back to complete your invitation.
Please note that you will need to be an Admin user to do so. If you are not, please contact your Organization's POC, any Admin user listed here or email support@creativex.com
Log in to your account and select Company from the side menu
Select "Partners" and then in the top right corner

Select "Add Partner" or
"Add In-House Agency" if the company is unique to your organisation.

Select or Enter the Partner's name
Select "Save"
If you selected to "Add a Partner" then their Company Type and Holding Company details will populate automatically as these have been preloaded onto the system.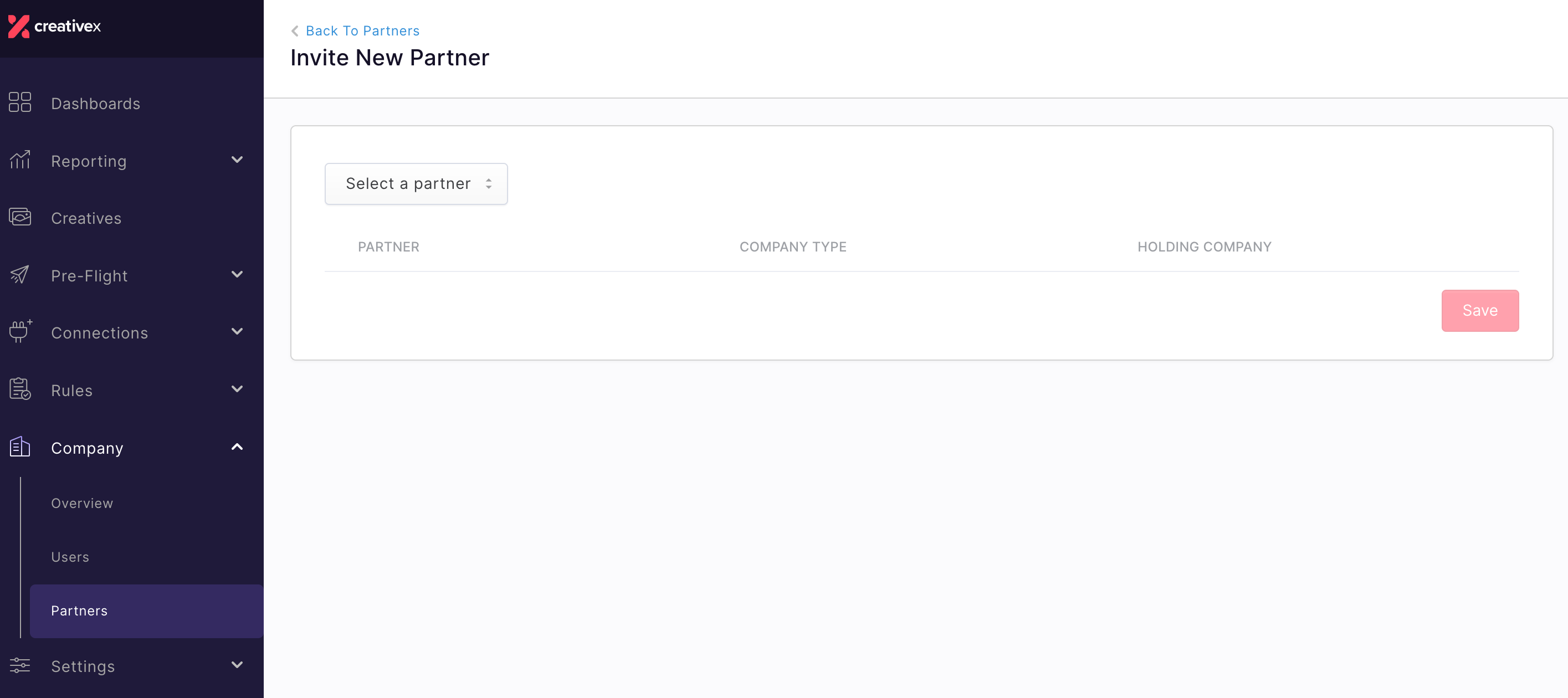 You can now also add more than one Partner at a time.

Once completed, you will then be able to select the new Partner from any drop-down menus, or associated filters or enter the name into a Bulk Invite form.
Please note that when bulk inviting you must enter the name exactly as it appears on the dashboard i.e. with the exact spelling and punctuation.
Once added, all of your associated Partners can be found on the dashboard along with their Type, Holding Group association and the total number of users registered to that Partner.