Let's say you'd like to give your Facebook Business Partner access to our system but don't want them to see your YouTube data. Thanks to our enhanced permission settings, you can restrict channel access so that users can only see the creatives and corresponding data from the channels that they're allow-listed for. Please note that Admin users have access to data from all platforms and at this time, their views cannot be restricted.
Only Admin users will have the ability to edit the user permissions within the dashboard. If you're not an admin and would like to request your permissions to be changed then you will need to reach out to them directly or contact our team through support@creativex.com.
For Admin users, you can change a user's settings by clicking on the user's role within the Users page.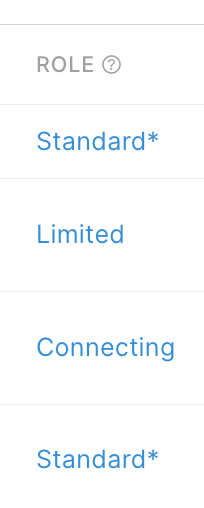 An asterisk will indicate if specific permissions have been set.
By default, a new user account will have no restrictions unless these were set when they were first invited to CreativeX. Once their account has been created however, you can go back in and adjust their permissions to limit their visibility to any combination of Brands, Channels, Partners and Markets.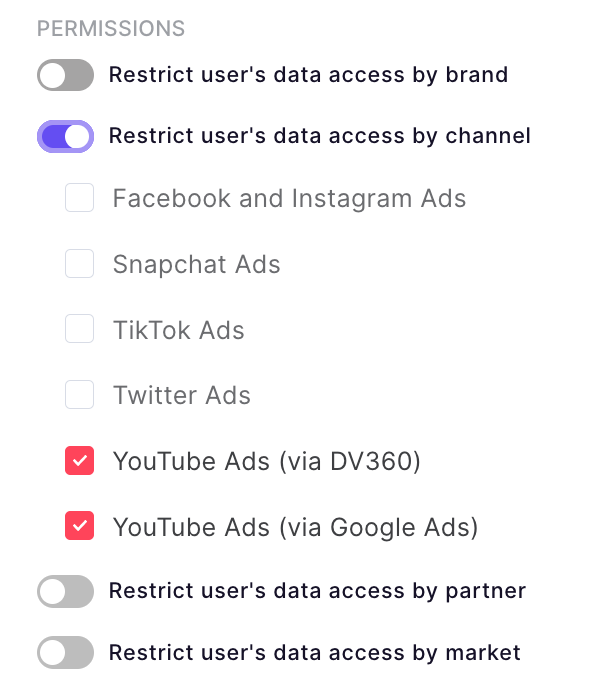 Once that is done, the user will only be able to see and make selections for data that matches the permissions that you have set. This includes the options that they will see for both pre-flight evaluation and ad account connections.