Let's say you'd like to give your Facebook Business Partner access to our system but don't want them seeing your YouTube data. Thanks to our enhanced permission settings, you can now restrict channel access so that users can only see the creatives and corresponding data from the channels that they're whitelisted for. Please note that any company admin has access to data from all platforms and at this time, this cannot be restricted.
If granting access to someone whose permissions should be limited by channel or company, the highest level of access that they can get is Standard. (See here for more info on our different access levels). Any company admin has the ability to edit the Restrict Channel Data Access option by clicking the user's role in the settings page.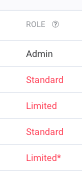 An asterisk will indicate if specific permissions have been set.
Standard users, by default, have access to all channels, but by clicking "Channel" or "Company" under the Restrict User's Data Access By option you can set limitations to this by selecting the channels and/or Company data that the user will have access to.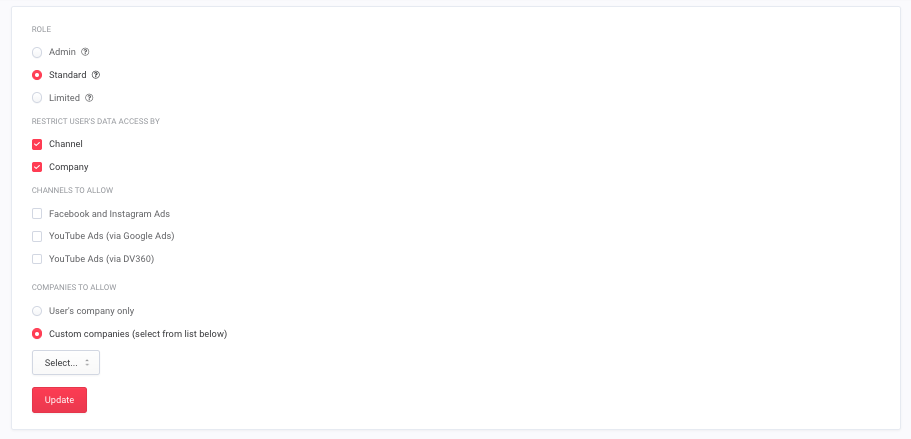 Once that is done, the user will only see content in the Creatives Tab that belongs to the selected channels/company. The data shown within Creative Quality will reflect this restriction as well.
In addition, the number of channels the user can utilize for pre-flight evaluation will be limited to the selected channels.
If you are not an Admin user please contact your POC or support@creativex.com who can set or amend a user's information on your behalf.