In order to see the users in your network, you'll need to navigate to the Company section and select the Users option. Once there, you'll see a long list of every user and will be able to filter for them according to their Company and/or Role.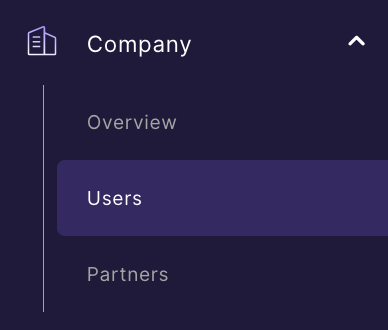 These filters will help you to refine your search but if you wanted to find someone specifically then you can use the search bar on the right side, and type in either their first name, last name or email address. If you use a name(s) then you'll see a list of all other users who might also share their name, whereas the email address will be associated with one individual.
If your search doesn't return any results, you can clear the filters and try again, but it's likely that the individual doesn't yet have a CreativeX account. If you need to invite them to sign up, use the links below for a guide on how to do so:
Remember! The users that you'll be able to see in your CreativeX dashboard will depend on your level of access and the permissions tied to your own account. For more information on these, see our article: What are the different user access and permission levels?
For even more information on user accounts, check out all of the articles here, or reach out to support@creativex.com where the team will be on hand to help answer any of your questions!