How do I connect my TikTok ad accounts?
To connect the TikTok Ad accounts for each of your organization's brands and markets, you first need to have a CreativeX account with the correct user permissions; either Connecting, Standard or Admin. In addition, you must also have administrative access to the TikTok Agency Business Center you'd like to connect to.
Then, follow the below steps directly from your CreativeX dashboard.


Connecting TikTok to CreativeX - Step by Step Guide
Sign in to your CreativeX account and click your name in the top right corner to select Settings.

From Settings, on the left side of your screen, select the "Accounts" tab listed underneath your company name, and click "Link New Account" in the top right.

Select the TikTok Ads card and then log in to your account.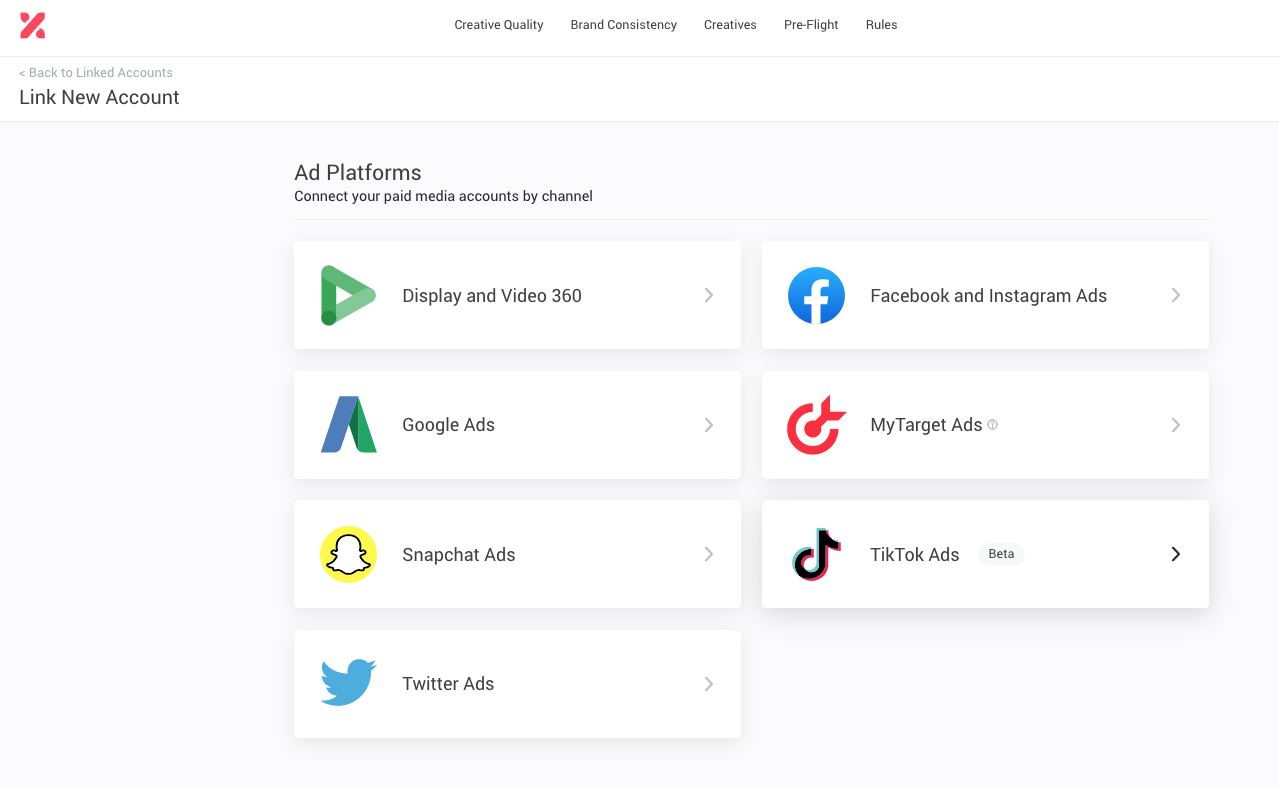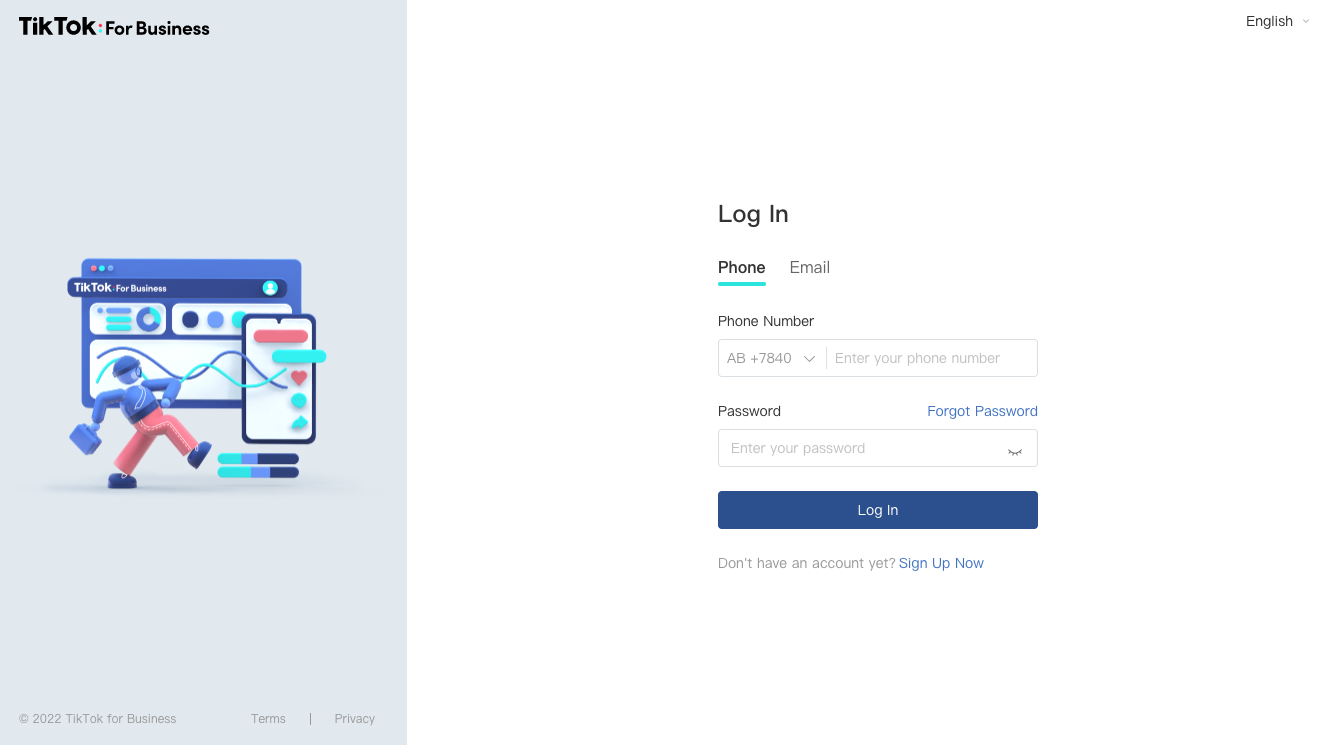 Authorize the connection of your TikTok accounts by entering your username and password.
Note: If you're already signed into TikTok, the page will load automatically to confirm the permissions to the Business Centers.


Select the TikTok Agency Business Center(s) you'd like to grant CreativeX partner access to and then click continue.
Reminder: You have to be an admin of the Agency Business Center in order to grant partner access.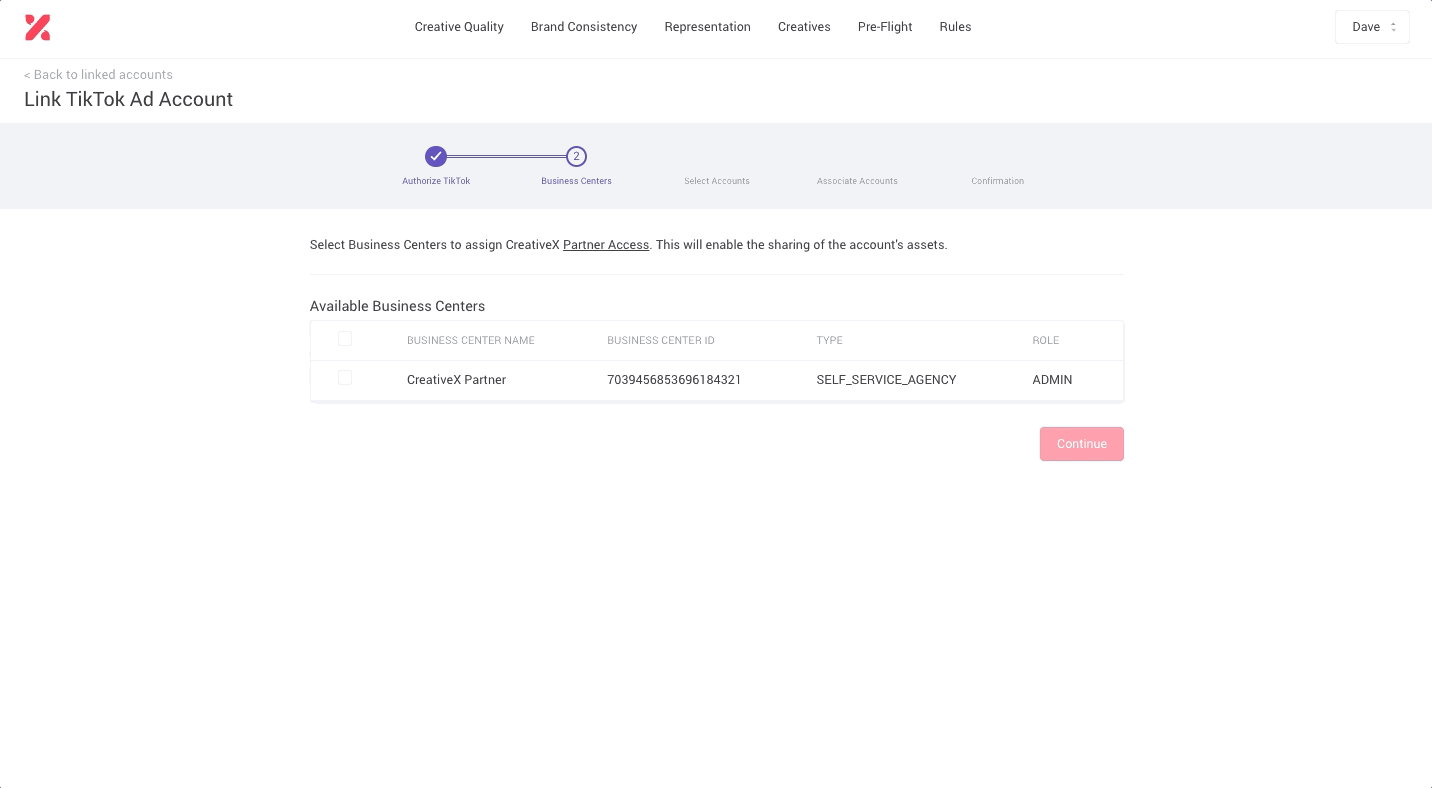 Select the Ad Account(s) that you'd like to connect to and assign Analyst access to CreativeX.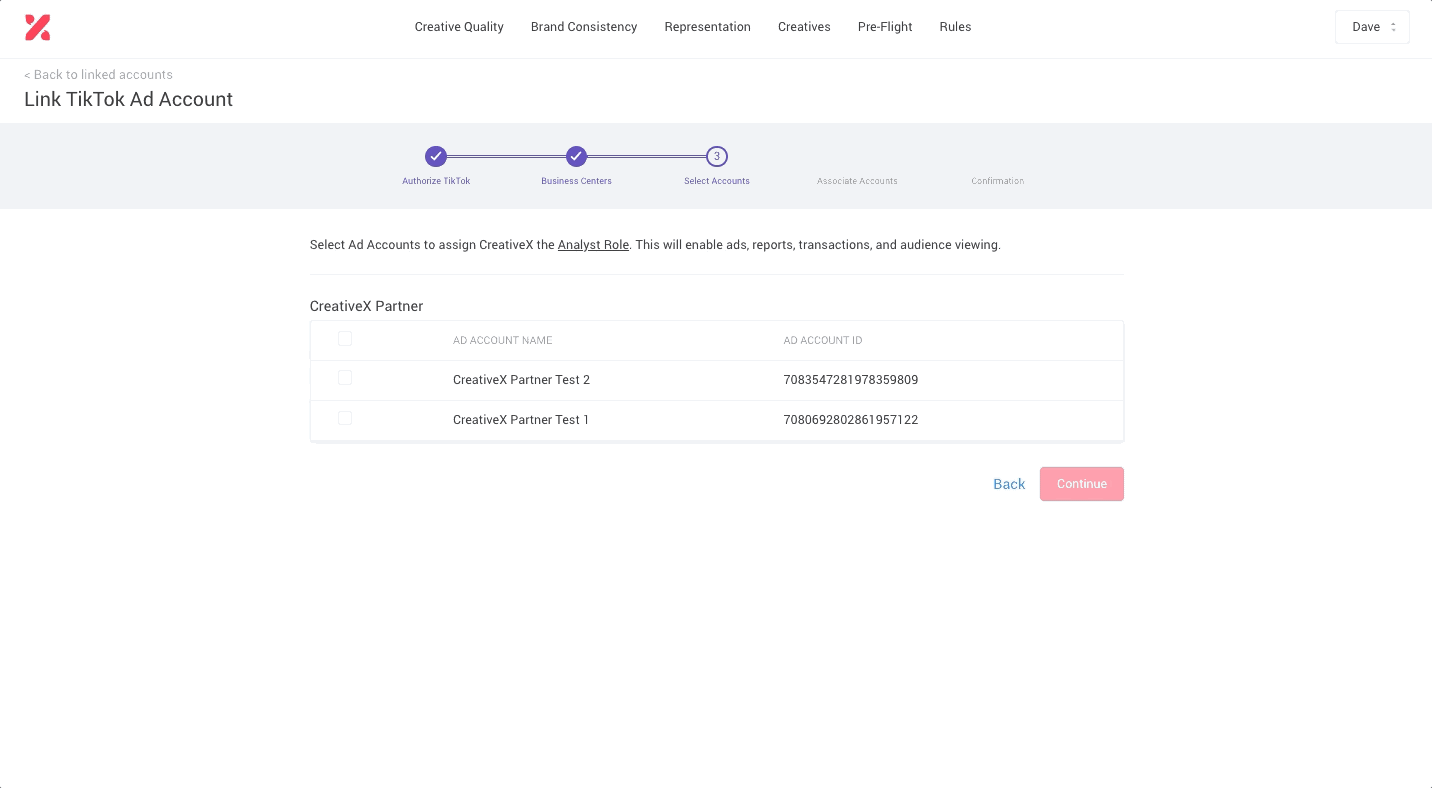 Select the Brand(s) and Market(s) that you want this Ad Account to be mapped to for reporting in your dashboard, then select the Partner that will be identified with this account.
Note: The Partner refers to the agency or company that manages the account. Please email support@creativex.com if you don't see your company on the list.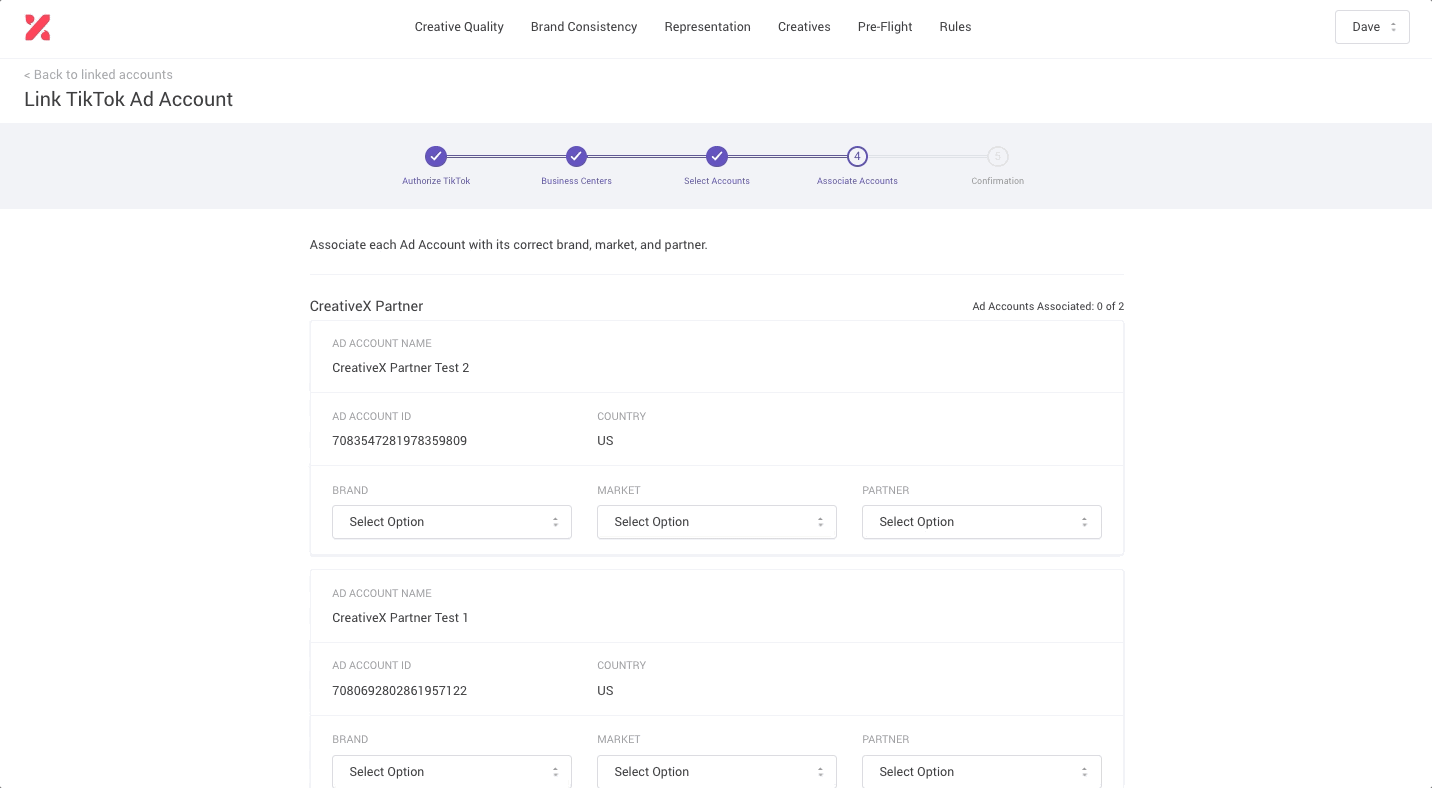 Click the "Continue" button in the bottom right-hand corner to see the final confirmation screen.


Review the information for the account(s) you've just linked, if the information is accurate, click 'Confirm" to finalize the connection.


To confirm that the account(s) have been connected to CreativeX, navigate to the 'Accounts' section of your dashboard and check whether it's listed in your account.



Congratulations, you've now completed connecting your TikTok Ads account(s)!
I do not manage the TikTok business account, how do I connect it to CreativeX?
You must have administrative access to the TikTok agency business center in order to connect it to CreativeX. If you do not have this access, communicate with your organization to find the correct individual (it may be an external partner like a media agency), invite them to create an account, and follow the above steps.


What ad formats will CreativeX support from TikTok?
CreativeX's TikTok integration will currently support Spark and In-Feed Video Ad Formats.


My TikTok business center is not an agency business center, what do I do?
CreativeX does not have access to your TikTok business center type. Please communicate with your TikTok account manager and/or put in a support ticket to TikTok in order to resolve this.
Need help?